Punitive damages denied in Florida medical malpractice lawsuit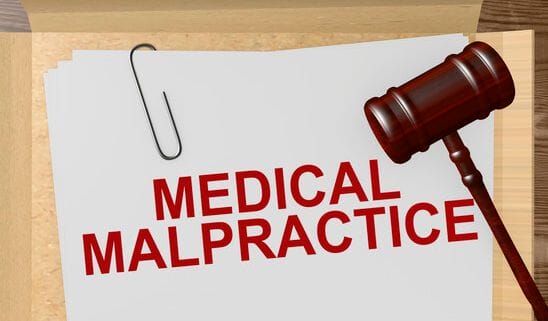 Daytona Beach, FL – The Florida District Court of Appeals, Fourth District, ruled last week not to allow punitive damages in a medical malpractice wrongful death suit brought by the estate of a patient who allegedly died of fatal brain injuries caused by negligent intubation.
The court ruled that evidence of post-injury conduct by officials at a facility operated by Cleveland Clinic Florida Health System can't be used to satisfy the heightened burden of proof necessary to claim punitive damages under state law.
The lawsuit was filed by Andrea Oriolo, the personal representative for the estate of Saverio Sasso. Mr.Sasso, 52, walked into the hospital's emergency room to seek help with a kidney infection. According to the family, the man was treated by a team of four physicians, not one of whom was more than four years out of medical school.
The lawsuit alleges that the team botched a simple intubation procedure. As a result, the patient's brain was deprived of oxygen and he died one day after being admitted to the hospital. 
Last year, a lower court allowed the personal representative for the deceased's estate to seek punitive damages in this case, but the District Court of Appeals decided the plaintiff did not present enough evidence.
When can you get punitive damages in Florida?
As the name says, punitive damages are meant to punish a defendant for their wrongdoing if their actions were intentional or particularly bad. 
When you file a personal injury claim, your lawyers must prove that the defendant was negligent. This applies to anything from car accidents to medical malpractice. Under a personal injury claim, you can get compensatory damages, such as:
Economic damages covering your medical expenses and lost earnings
Non-economic damages to compensate you for your pain and suffering.
S
imple vs. gross negligence
As for punitive damages, these are awarded in gross negligence cases. For instance, if you're injured in a car accident caused by a driver who failed to signal a turn, that's a case of simple negligence. The driver will have to pay for your damages, but he won't be punished for his negligence. Instead, if you are injured by a drunk driver, that constitutes gross negligence or egregious conduct. Any experienced Florida accident lawyer will advise you to sue a drunk driver and seek punitive damages.
In medical malpractice cases, it is very hard to prove gross negligence or intentional conduct. Maybe the physicians in the above-mentioned case were inexperienced or someone made a mistake, but it is almost impossible to obtain punitive damages no matter how tragic the consequences of that mistake. If you were injured due to the negligence of a doctor or nurse, contact reliable Florida medical malpractice lawyers as soon as possible. There are certain legal procedures that you must go through before you are allowed to sue a doctor or a hospital.
One of the few types of medical malpractice cases that may allow punitive damages are cases involving sexual misconduct by the doctor or nurse. 
Under Florida law punitive damages are limited to three times the amount of compensatory damages awarded or $500,000 whichever is greater, except under unusual circumstances when caps can be waived. 
If you or someone you love were recently injured in an accident, including medical malpractice, schedule a free consultation with an experienced lawyer at Pappas & Russell PA. Their team of highly-trained legal professionals who can help you understand what types of damages you can seek and how much your claim is worth. 
Contact info
213 Silver Beach Avenue
Daytona Beach, Florida 32118
Phone: (386) 254-2941
https://efad6tkj3nf.exactdn.com/wp-content/uploads/sites/2/2021/02/photodune-12871398-medical-malpractice-concept-xs.jpg?strip=all&lossy=1&quality=80&webp=80&ssl=1
365
548
jacqueline
https://usattorneys.com/wp-content/uploads/sites/2/2020/01/logo.svg
jacqueline
2023-02-03 13:59:33
2023-02-03 14:04:02
Punitive damages denied in Florida medical malpractice lawsuit